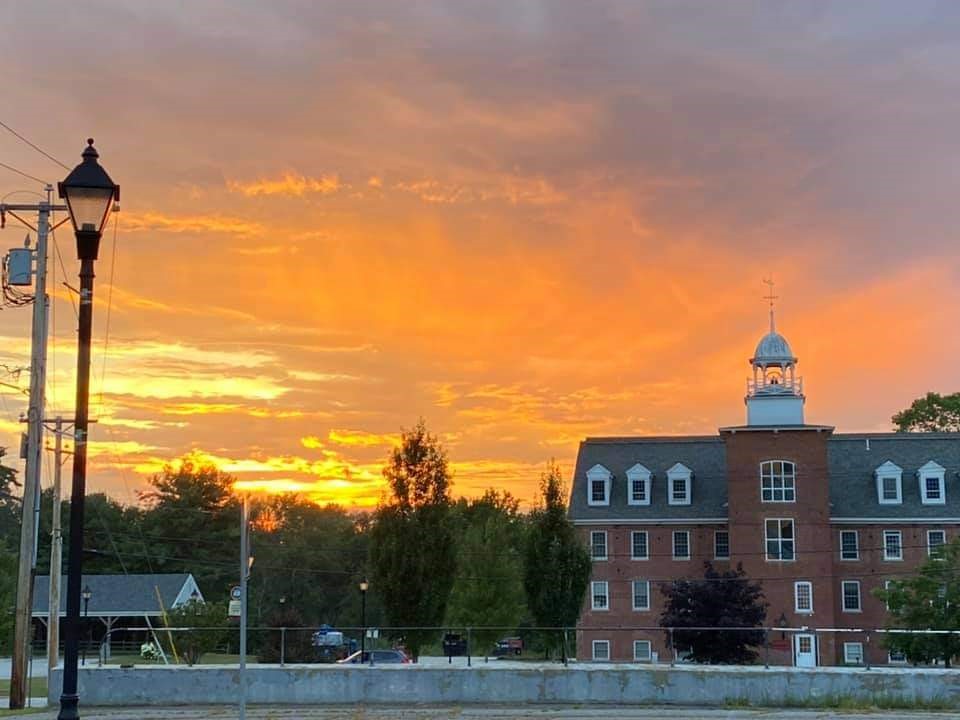 ---
Current News and Notices
2023 Election Results
TOWN OF BELMONT
NOTICE OF LOAD RESTRICTIONS
The Town of Belmont will be posting its roads to a maximum weight limit of 6 Tons, starting Monday, March 6th, 2023, during the spring thaw, per RSA 231:190-191 and continuing until roads once again become solid.
Contractors, construction companies, parcel service, fuel services and solid waste haulers are asked to observe the posting by staying off soft road shoulders and reduce load weights. Special permission may be given depending upon weather conditions and time of day.
For questions call the Public Works Department
at 603-528-2677
---
The Town Clerk/Tax Collector's Office will be closed daily
for lunch from 12 pm to 1 pm.
---
---
March Newsletter
The March 2023 Newsletter (PDF) is available here.
Previous Editions can be found here...
---
Job Openings
Belmont Fire Department
Firefighter ALS Provider
The Town of Belmont Fire Department is seeking 2 qualified candidates to fill immediate openings for the positions of Full Time Firefighter/ALS Provider (minimum AEMT. Paramedic Preferred.) These individuals will perform responsible firefighting operations, emergency medical care, and other related duties that apply.
MINIMUM QUALIFICATIONS:
▪ High school diploma or GED (Associates Degree Preferred)
▪ Certification as a Pro Board Firefighter I (must become certified at Firefighter II Level within one year.)
▪ Nationally Registered EMT (must become certified as AEMT within one year.)
▪ Possession of or ability to readily obtain (within one year,) a valid driver's license issued
by the State of New Hampshire for the type of vehicle or equipment operated (CDL-B)
▪ Eligible under State of NH Administrative rules, 701.01, 701.02, 702.01, 702.02 or a lateral transfer that meets rule 703.01.
▪ Pass a criminal and driving background check
▪ Pass an NFPA 1582 pre-employment physical
This position will work an average 42-hour week. The schedule consists of one 24-hour shift (0700-0700) followed by three days off on a rotating basis. Do not attach copies of certifications. A transcript from the NHFA or similar educational institution will be accepted as proof of certifications. No email submissions accepted. These are Union positions. The Town of Belmont is an Equal Opportunity Employer. These positions are 3 year grant funded positions.
23-03-13 FF_ALS_Grant Posting.PDF
Cover letters and resume must be submitted to:
Firefighter/ALS Provider Hiring Process
Attention: Assistant Chief Deborah Black, PO Box 837 Belmont NH 03220
no later than 15:00 Friday, March 31, 2023
---
PLANNING & ZONING ADMINISTRATOR
BELMONT, NH

The Town of Belmont (population 7500), centrally located in the Lakes Region of New Hampshire, is seeking qualified candidates for the position of Planning & Zoning Coordinator. Working under the direction of the Planning Board, the Planner provides management, leadership, and coordination to the planning, engineering, zoning, code enforcement, and economic development activities of the Town. Must possess a service orientated attitude, and a thorough knowledge of the land use operations and functions of a municipal land use department. Coordinates all aspects of development projects. Requires a Bachelor's degree in Planning or related discipline, Master's degree highly desirable, with a minimum of 5 years related experience, including two years in a municipality. American Planning Association member and American Institute of Certified Planners (AICP) certification desirable. Salary range to $91,000; starting salary commensurate with qualifications, plus excellent benefits. The Town of Belmont is an Equal Opportunity Employer.
For further information potential candidates are directed to the Municipal Resources, Inc. website at www.mrigov.com/career or to contact Municipal Resources, Inc. at 603-279-0352 ext. 330.
To apply submit a resume and cover letter in confidence as a PDF attachment to recruitment@mrigov.com.
Resumes accepted until position is filled with first review on Wednesday, February 22nd, 2023.
Click here for the Planning & Zoning Administrator Job Description (PDF)
---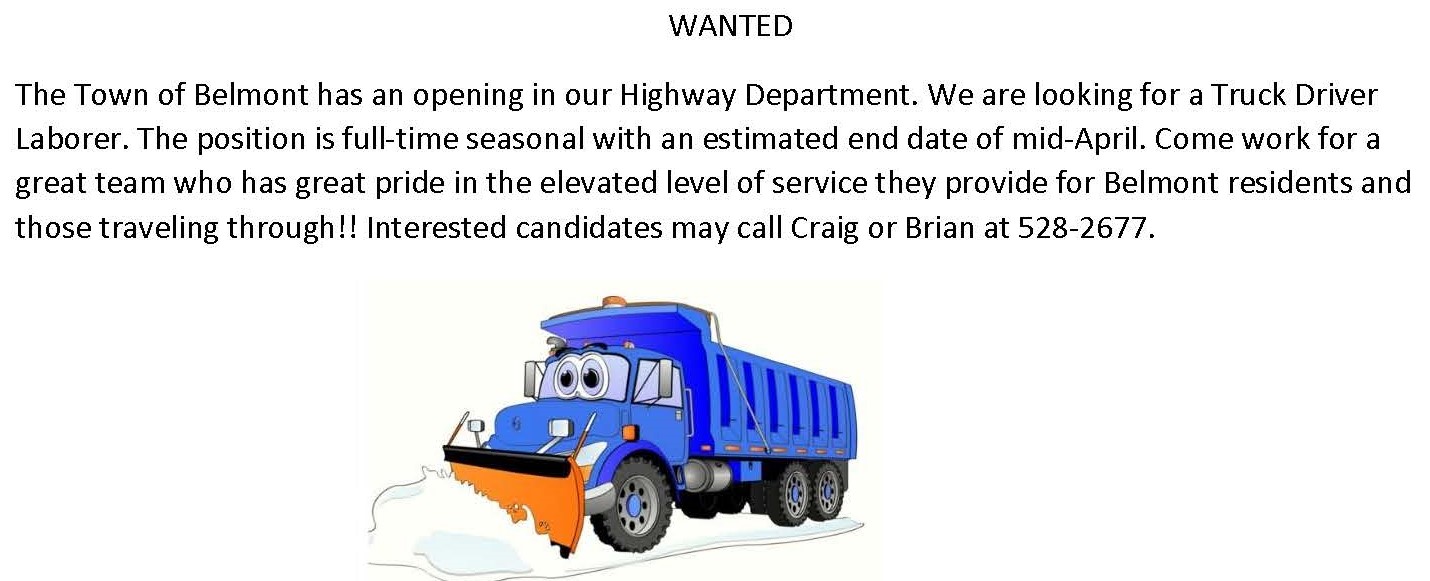 ---
Housing in your Community Survey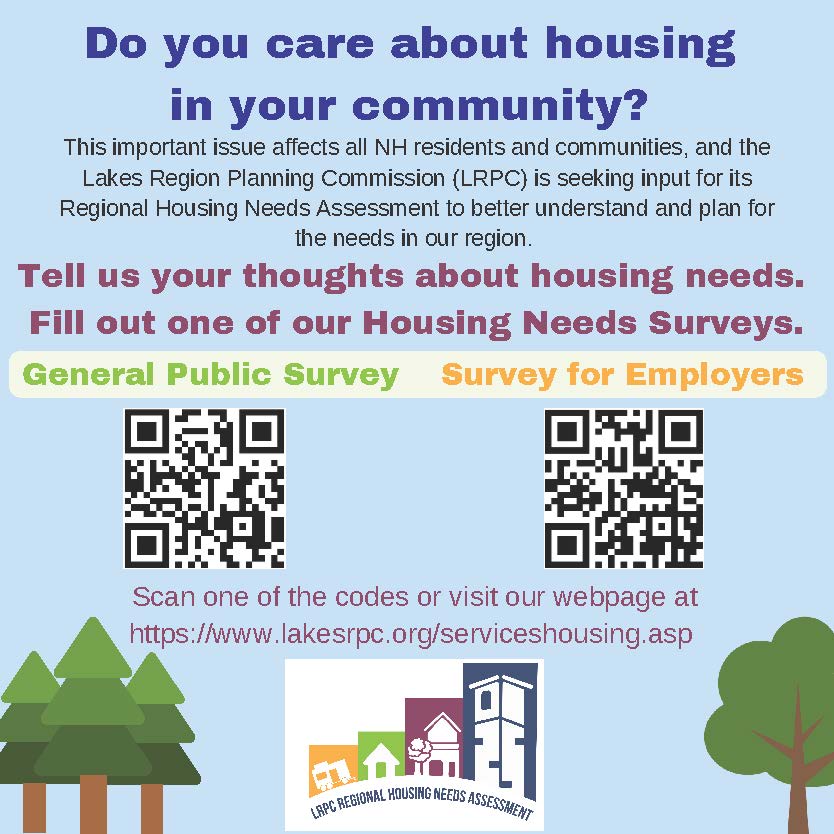 ---
Bulky Item Collection & Disposal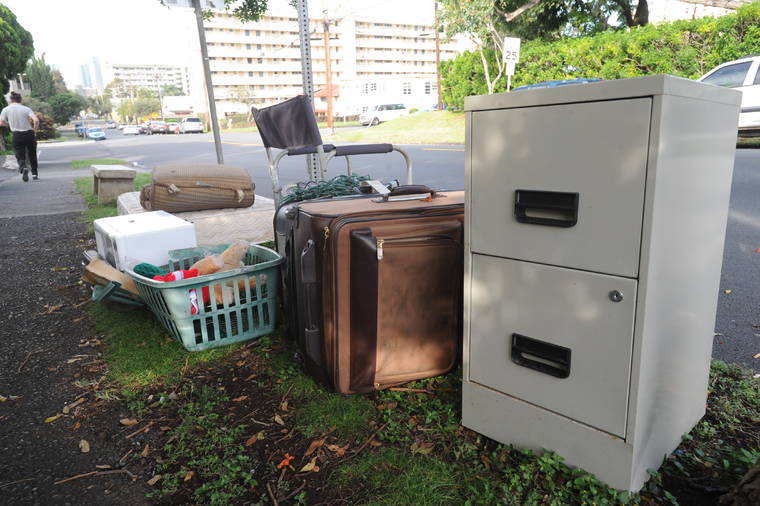 Town of Belmont Residential Customers ONLY
On the 1st Wednesday of each month,
Casella Waste will collect your bulky items curbside.
Piles of debris, trash, yard waste or a single item too large for one person to collect
WILL NOT BE ACCEPTED.
A request for pickup must be made in advance by calling Town Hall at 267-8300, Extension 118 or 124. You will be asked to list the items you want picked up, you will be advised what the cost is, and
You will need to drop off a check made payable to the Town of Belmont prior to the collection day.
CLICK HERE FOR THE FULL NOTICE WITH FEES, COLLECTION DATES AND MORE
---
Important Notice
Dont' put bad/stale beer down the drain even in small volumes!
Please click here for the full artcle.
---
Old Home Day 10- Mile Race Results 2022
Click Here for the 10-Mile Road Race Results for 2022.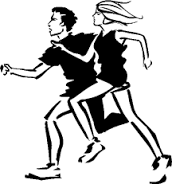 ---
Not Everything is Flushable!!!
During this time of crisis it is important that we be mindfull of what is flushable and what is not. Check out the DO NOT FLUSH list to protect your sewer and septic system.
A "Flushable" label does not mean it is SAFE for your septic system or sewer.