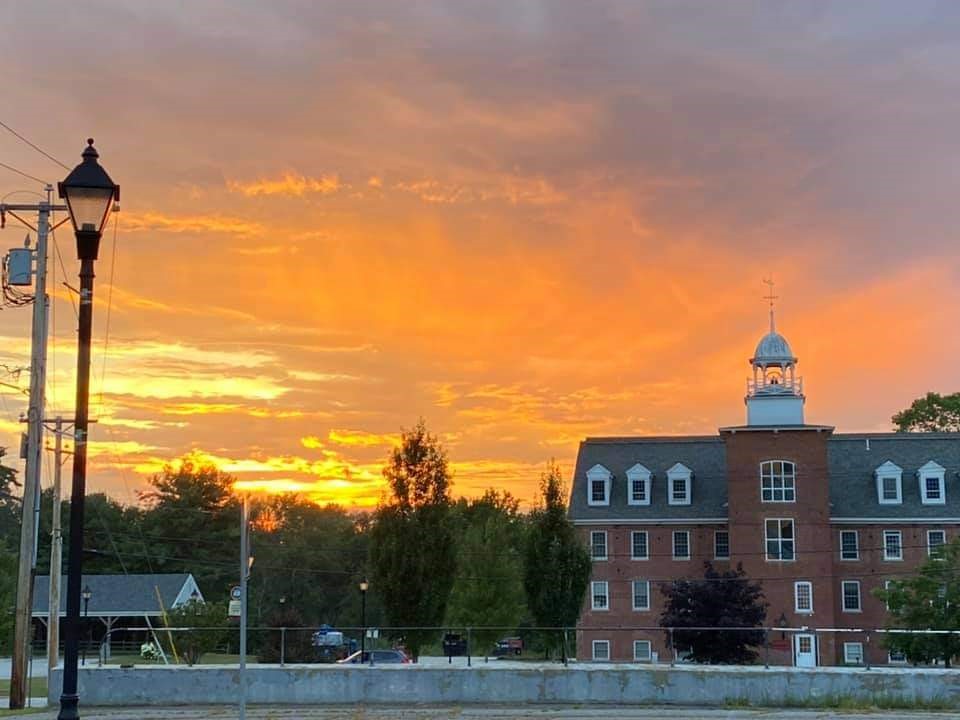 ---
LUNCH TIME CLOSURE
Starting September 12, 2022, the Town Clerk's office will be closed from 12:30pm to 1:30pm during lunch due to staff shortage until further notice.
We thank you for your patience and understanding!
Please remember to plan accordingly.
---
TOWN CLERK/TAX COLLECTOR'S OFFICE
CLOSED for Elections on 11/08/2022
Elections will be held from 7:00am to 7:00pm
at Belmont High School
255 Seavey Road.
---

NOTICE
HYDRANT FLUSHING
The Town of Belmont Water Department will be flushing hydrants on Monday, October 10th, 2022 through Friday, October 14th, 2022.
Hydrant flushing is done in the Spring and Fall to ensure that hydrants are in working order for the fire protection and to remove mineral deposits that may accumulate in the water distribution system.
You may experience some water that is discolored but rest assured it is safe to drink.
In order for the Water Department to complete this work in a safe and orderly fashion, we request that you…
Please

use caution

when approaching flushing operations.
Please

refrain from doing laundry when we are in the area flushing.

Be sure to check the color of your water prior to doing laundry since discolored water may stain clothing, particularly whites.

It is suggested to let your water run for a few minutes before using.
We apologize for the inconvenience and appreciate your cooperation. If you have any questions, please call DPW at 528-2677.
---
Current News and Notices
---
October Newsletter
The October Newsletter is available here.
Previous Editions can be found here...
---
Job Openings
Town of Belmont
Land Use Administrative Assistant
The Town of Belmont is seeking a self-motivated, detail-oriented, communicative, and qualified individual to fill the position of Land Use Administrative Assistant in a fast-paced land use suite. The successful candidate will have extensive knowledge of administrative and clerical duties, municipal and land use functions, and four years of municipal experience. Preference will be given to candidates with minute-taking experience. Click here for the Full Notice and Job Description.
This is a full-time (40 hours), hourly position. E-mail cover letter, resume, and list of references to Sarah Whearty, Town Planner, at Planner@BelmontNH.gov. Resume and cover letters will be reviewed starting Friday, October 14, 2022, however, the position shall remain open until filled. EOE.
______________________________
Town of Belmont
Full Time Clerk
Town Clerk/Tax Collector's Office
The Town of Belmont has an opening for a full-time Clerk in the Town Clerk/Tax Collector's office. A strong background in bookkeeping is required and familiarity with computers and common software programs. The individual must have a high school diploma or equivalent combination of experience and skills. Starting pay will be commensurate with experience. A full job description can be found at www.belmontnh.gov. The Town of Belmont is an equal opportunity employer. Please submit letter of interest and resume' to Town Clerk/Tax Collector Cynthia DeRoy, Town of Belmont, PO Box 310, 143 Main St. Belmont NH 03220. Application deadline is Friday, September 16, 2022 by 4:00 p.m.
Click Here for Full Job Description
---
TOWN OF BELMONT
SCHOOL RESOURCE OFFICER
The Belmont Police Department is seeking a certified police officer to join our Support Services Division as a School Resource Officer for the Shaker Regional School District.
Who we are:
We are a progressive modern law enforcement agency that works tirelessly to attract and retain the best people. We are a mission driven team that strives to put our community first. We value a positive work, home-life balance that fosters schedule flexibility where possible.
This position is for an experienced police officer. Investigative experience preferred but we are willing to train the right person.
Who you are:
A Mentoring, caring and patient individual to work with students, parents/guardians and school staff in order to educate, preserve the peace, protect persons, property and enforce state laws and local ordinances.
The School Resource Officer is a Belmont Police Officer assigned to the Shaker Regional School District and is primarily responsible for working within the Town of Belmont School System to enforce the laws while promoting a safe and drug free environment and building positive relationships between students, faculty, families, the community and the police.
Supervision Received
The School Resource Officer works under the general supervision of the Principals of the assigned school but answers directly to the Support Services Commander.
Knowledge, Skills and Abilities:
The ability to talk to and mentor kids

"Next level" job knowledge

Observation skills

Report writing skills

Attention to detail

Ability to "think outside the box"

Courtroom testimony skills

Positive attitude and tenacity
Compensation and Benefits:
Wages are based on an 11-step union negotiated scale, up to $33.27/hr, dependent upon years of service for Full-Time Certified Officers. Eleven (11) paid holidays, Medical, Dental and Life Insurance.
Accrual of annual and sick leave with 80 hours vacation time after 6 months. Participation in the New Hampshire Retirement System Group II.
Job Type: Full-time
Pay: Up to $33.27 per hour
Benefits:
Dental insurance

Employee assistance program

Flexible schedule

Health insurance

Life insurance

Paid time off

Parental leave

Retirement plan
Schedule and work day:
This is a "non-essential" position, Monday through Friday schedule with weekends and holidays off.
Interested candidates should contact Lt. Evan R. Boulanger for more information. 603.267.8351 or eboulanger@belmontnh.gov
---
Town of Belmont
HIGHWAY DEPARTMENT TRUCK DRIVER/LABORER
JOB POSTING
The Town of Belmont is seeking a qualified individual for the position of Highway Department Truck Driver/Laborer reporting to the Public Works Director. The successful candidate will perform a variety of routine skilled and unskilled manual laboring duties. The position requires a NH CDL "B" license with airbrake endorsement. The individual chosen for this position must possess a willingness to work with others including the general public. High School Diploma or equivalent is required; experience with the operation of heavy trucks necessary. Driver's License and Criminal record check required, mandatory participation in the department's Drug/Alcohol Screening Program as required by federal law. This is a full-time position with great benefits and enrollment in the NH Retirement System. Pay based on experience.
Applications and a copy of the complete job description are available at the Belmont Town Hall, send a resume and letter of interest to DPW Director, PO Box 310, Belmont, New Hampshire 03220. The Town of Belmont is an Equal Opportunity Employer.
---
---
Housing in your Community Survey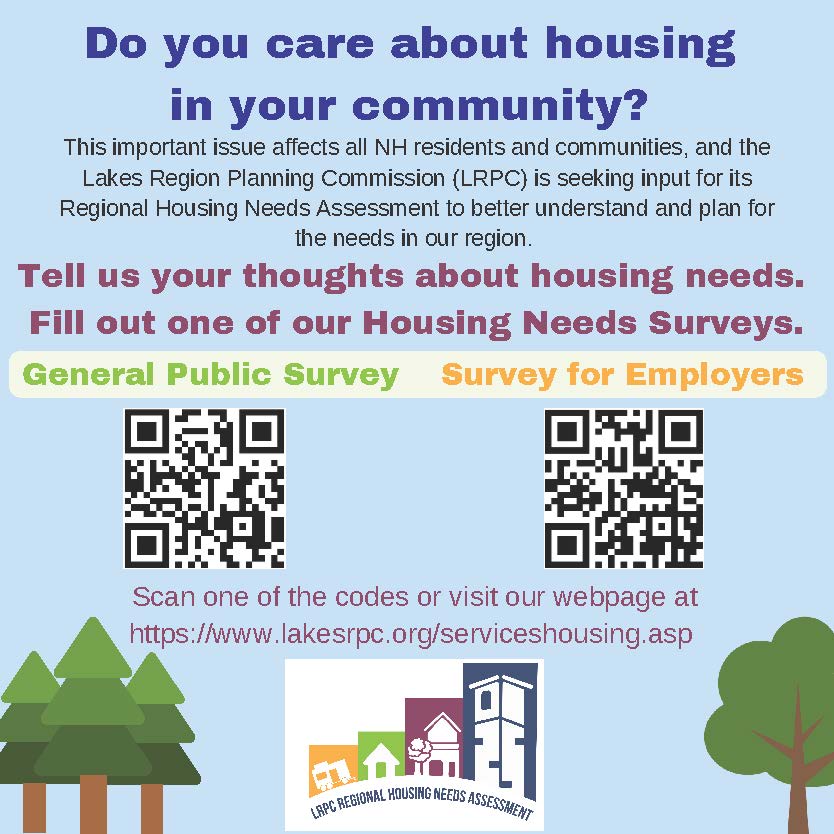 ---
NH HAF Fact Sheet
The New Hampshire Homeowner Assistance Fund (NH HAF) Click Here for Fact Sheet
---
Bulky Item Collection & Disposal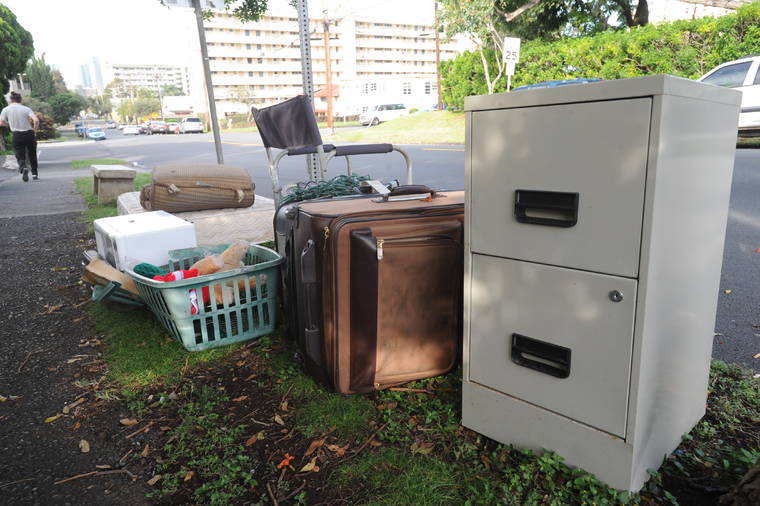 Town of Belmont Residential Customers ONLY
On the 1st Wednesday of each month,
Casella Waste will collect your bulky items curbside.
Piles of debris, trash, yard waste or a single item too large for one person to collect
WILL NOT BE ACCEPTED.
A request for pickup must be made in advance by calling Town Hall at 267-8300, Extension 118 or 124. You will be asked to list the items you want picked up, you will be advised what the cost is, and
You will need to drop off a check made payable to the Town of Belmont prior to the collection day.
CLICK HERE FOR THE FULL NOTICE WITH FEES, COLLECTION DATES AND MORE
---
Important Notice
Dont' put bad/stale beer down the drain even in small volumes!
Please click here for the full artcle.
---
Old Home Day 10- Mile Race Results 2022
Click Here for the 10-Mile Road Race Results for 2022.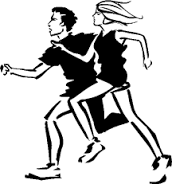 ---
Not Everything is Flushable!!!
During this time of crisis it is important that we be mindfull of what is flushable and what is not. Check out the DO NOT FLUSH list to protect your sewer and septic system.
A "Flushable" label does not mean it is SAFE for your septic system or sewer.