Schools

Shaker Regional School District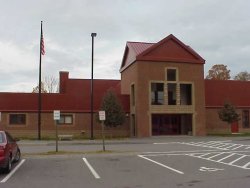 Address:

58 School Street,
Belmont, NH 03220-0310

Phone:

603-267-9223

Fax:

603-267-9225
---
Additional Links
---
Belmont Schools
Belmont is joined by the neighboring Town of Canterbury in the Shaker Regional School District. Although both towns have elementary schools, middle and high school facilities for both towns are provided in Belmont. The combined District budget is over $13 million. Shaker voters have adopted the SB2 form of town meeting. Shaker chooses SB2 voting Daily Sun 3/5/16

Belmont schools offer a full list of educational classes, advanced placement classes and opportunities for vocational instruction and involvement. Belmont has very high expectations for its students and continues to push for them to be prepared for careers in today's world. Our schools are formed around caring, involved students, parents and educators. Whether taking part in career days, watching a musical performance or cheering on a sports team, our community commitment to youth and education is unfailing.

The Belmont Elementary Support Team (B.E.S.T.) consisting of parents, community members and staff, provides continual support for quality education with the community.

The sports program in Belmont begins in the elementary schools and continues through high school. Spirited teams in baseball, soccer, softball, basketball, volleyball, track and other sports receive enthusiastic support from students, parents and community.

Students are active in many additional programs and organizations. The DARE program is presented by the Belmont Police Department and students staff the Peer Outreach Program at the High School.
---